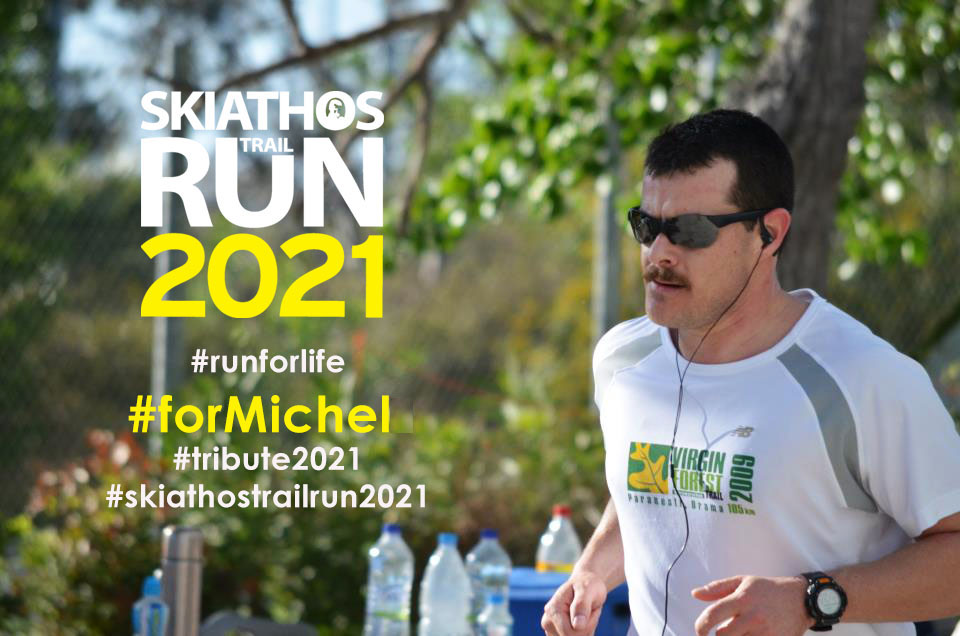 Run often, run long but never outrun the joy of running, Julie Isphording said. Never outrun the joy of living, we would definitely add. This year, we run for a special purpose. This year, we run for life. We run in memory of our dear friend Michel (Michalis) Kofinas who never run away from himself and from our minds, but also in support of all those whose lives have been altered by a cancer diagnosis – patients, friends, their families and loved ones, bringing awareness to everyone not being complacent with preventive checks.
A few words about Michel Born on January 13th, 1978 in Skiathos, he lived a few years in Canada at a young age, returned back to the island till his adult years, then in Athens for the rest of his life. Michel embodied determination, enthusiasm, joy, strength and love. An avid athlete in various races (trail runs, night runs, marathons, ultra marathons, swimming crossings), a sea and nature lover, a special friend, a son, a brother, a husband. Collecting memories and life lessons along the way, Michel developed a passion for adventure and the unique skill to jump ahead first into everything that challenged him. Michel was diagnosed with angiosarcoma in December 2017 and threw himself into his biggest challenge, much like he threw himself into all of his life's goals, determined and positive. In 40 short years, Michel was a true inspiration in his life journey and a firm believer in living each day to the fullest, and he did that until January 11th, 2019. This year, we honor his courage, his strength, his dignity. This year we run for life. We run to cancel the cancer.
In memory of Michel and all the loved ones who have battled cancer, in honor of someone in the fight now, Skiathos Trail Run will donate 30% of 2021 registration fees, on site donations and occasional sponsporships to Φλόγα (Floga = Flame), an Association of Parents of Children with Neoplastic Disease. If you can find it in your hearts to donate, every little bit helps to fight cancer and bring some hope into our lives. You can support Φλόγα (Floga=flame) by calling at 19813, – a landline cost would be 2,60 euros per call, a mobile call would be 2,48 euros (apart from the mobile tax service' tax) – and there will also be a donation box at Bourtzi peninsula on the run day (19/9/2021).