Entry Fees 2020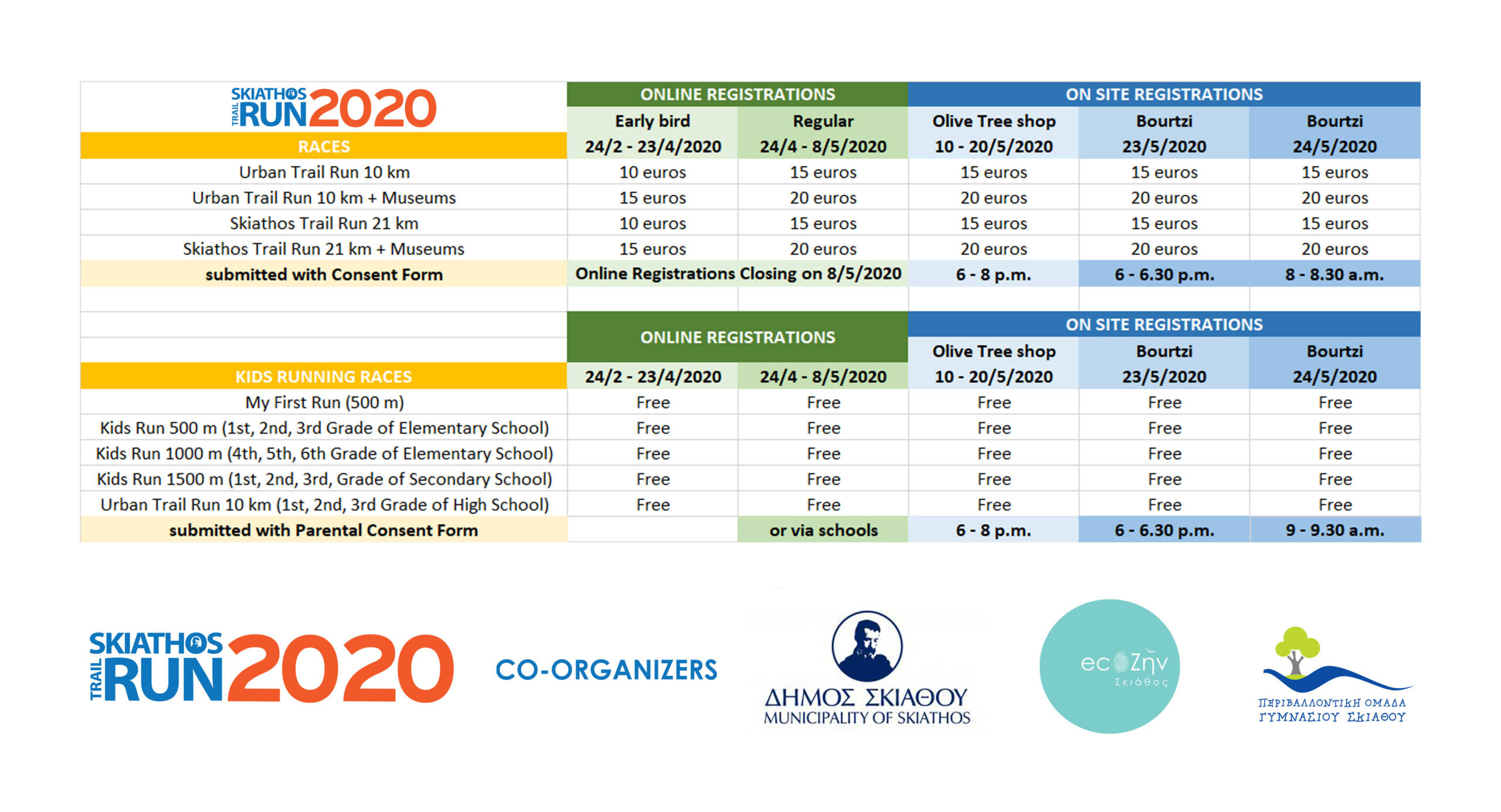 Online registrations deadline is Friday, 8 May 2020
Group registrations: it concerns at least 10 runners, either in 10 km or 21 km. In such a case, a 10% discount is offered. If you are interested in a group registration, you should send your request at ecozinskiathos@gmail.com, latest until 14/5/2020. All requests are satisfied upon availability.
Local participants: the entry fee for runners born in Skiathos will be at 10 euros, either for an early or a last minute registration (10 km or 21 km). If you would like to take advantage of free entrance at four of Skiathos Museums, the entry fee will adjust to 15 euros.
Terms of Entry
Please proceed with the settlement of the respective entry fee before arriving at Skiathos island, following the steps 12 – 15, as described in the Terms and Conditions.
We will be happy to refund your entry fee as long as you cancel prior to May 8th, 2020.  We apologize but unfortunately, after 8/5, we won't be able to offer any refund due to operational handling reasons. In case of non-show or last minute cancellation, athletes will not be entitled to a refund and they will be charged with the 100% of the entry fee. For more, visit our Cancellation Policy.
Furthermore, in order for your participation to be valid, you must send us the following:

Consent Form
Parental Consent Form (for minors, as described in the races categories or for minors who would like to join our volunteers team)
For any further queries, please do not hesitate to contact us